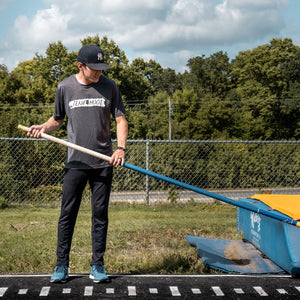 A 30-hour conversation with Shawn Francis to talk about anything you want!
We can use any of the popular video conferencing apps where you can share videos or documents.
Another idea is to set up a phone at your vault practice and I'll be a stand-in coach.
After you order I'll shoot you an email to set up a time that works!
Great Value
Our first time athletes and coach got a lot out of the session. Sami won second at Districts (after running a 3200) and is now on to State!! Thank you Shawn!!
Amazing Work
Shawn was super helpful in reviewing videos and giving some pointers! We saw things pretty similarly which helped me feel confident in my overall coaching approach, but he also saw some kinetic mechanics that I never would have caught that would have been stalled any progress from my athletes, and I'm so glad he was able to help!
Very helpful and informative
My daughter enjoyed the session reviewing her vault videos and found it very helpful thanks
Visualization Exercise with Results!
Thank you Shawn. Your breakdown of my daughter's vault was invaluable. I recommend this as an extra set of eyes during your plateaus. Sometimes a new perspective is what one needs.
Extremely Positive and Informative
Our whole family is so thankful to have met Shawn at the Reno Pole Vault Summit, after previously seeing so many of his Team Hoot videos. My husband and I first had Shawn critique our vaults. After some great suggestions, we wanted our son to hear what he had to say. Our son thought Shawn would be more fun to talk to, so we got him a video conference. The conversation was very insightful and made him so happy, he hopes to schedule more each time he hits a plateau in his vault.